6 Steps To Building Successful Websites
For every client, our Melbourne website design company takes a systematic and consistent approach to creating a successful website design and the solutions required for effective results. And, because we do Pay By The Month Websites, you can be sure we are there for you whenever you need us to be.
Using six key steps, it's an on-going process that continues well after we've developed your website.
Listening > Planning > Designing > Building > Launching > Marketing

Marketing
Now that your website is live we can use online marketing to leverage your site and increase sales and leads.

Launching
We test everything before launch and once satisfied your website enters the World Wide Web.

Listening
Taking in everything about your business, its clients, competitors & objectives. What does success look like to you?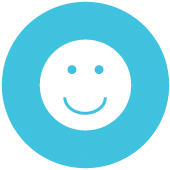 Ongoing Help and Support
We are here for you. The whole time.

Building
Geek time! Putting the structure, functionality, content, and content management system all into action.

Planning
The roadmap that's going to drive your website design, online marketing and subsequent results.

Designing
Creating a compelling visual design targeted towards your customers that will attract and retain their attention.